More info
The BarrelQ Small set consists out of: - BarrelQ Small. - Basket: The basket of the BarrelQ is made of
perforated steel. Solid as a rock! - Grill: The grill has one position. - Lid with clamp: Every BarrelQ has a perfectly fitting lid with clamp.
Manufacturer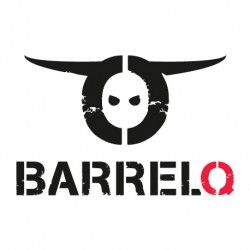 The BarrelQ is an oil barrel converted into a barbecue. Besides a tough BBQ it serves also as a fire pit, designer furniture, outdoor kitchen and as a side table. It is particularly convenient to use.