More info
This stylish dishwashing bowl also has large carry handles so you can transport it easily- perfect for cleaning other areas of the house or for washing dishes anywhere. Its steep sides also help keep water and soapsuds safely inside.
The clever integrated plug acts as a way to drain water away once the dishes have been washed, without having to lift a heavy water-filled basin. The plus can also be used as a strainer to trap any food particles, making it easier for them to be disposed of.
Manufacturer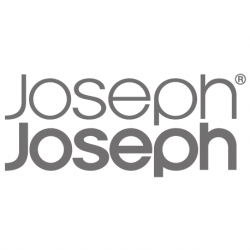 Twin brothers Richard and Antony Joseph founded Joseph Joseph a decade ago in 2003.Specialising in contemporary kitchenware, Joseph Joseph is now internationally recognised for producing some of the most stylish and technically innovative products available, and has become one of the fastest growing companies in the worldwide homewares market. Their unique ability to match form and function has earned them global recognition for their multi-award-winning designs.