More info
The single vertical handle of this square colander ensures it remains upright and stable if placed in a sink and, when held, leaves one hand free for using the tap.
Its square corners also make emptying rinsed food much easier and more precise. It also features vertical drainage holes allow liquids to drain away quickly and efficiently and its square shape makes for efficient storage.
Manufacturer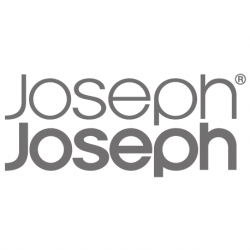 Twin brothers Richard and Antony Joseph founded Joseph Joseph a decade ago in 2003.Specialising in contemporary kitchenware, Joseph Joseph is now internationally recognised for producing some of the most stylish and technically innovative products available, and has become one of the fastest growing companies in the worldwide homewares market. Their unique ability to match form and function has earned them global recognition for their multi-award-winning designs.