More info
Easily Converts From Gas to Charcoal:
Step 1: Remove the grates & slide out the charcoal tray.
Step 2: Place the charcoal tray inside the firebox and fill with charcoal.
Step 3: Use the gas burners to light the charcoal. With the burners lit and the lid closed, allow the charcoal to heat up for 10-15 minutes. Next, lift the lid, switch off the burners and wait 5 minutes to let the coals turn white-hot, then get grilling.
Manufacturer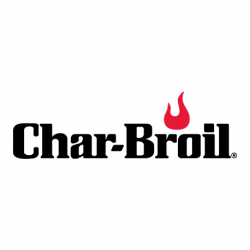 For over 60 years, Char-Broil has served as America's oldest and largest gas grill brand, supplying outdoor cooking enthusiasts with the best grills, parts and accessories in the industry, since 1948. Char-Broil is one of the oldest and most respected outdoor cooking brands. Char-Broil offers a wide variety of gas grills, charcoal grills, electric grills, grilling accessories and replacement parts nationwide and internationally.