More info
A variedade de facas e utensílios da linha Elevate foi projetada especificamente para melhorar a higiene e minimizar a confusão feita colocando utensílios em superfícies de cozinha durante o uso.

Cada peça tem um identificador, ponderado e inovador integrado, garantindo que quando um utensílio Elevate é colocado na bancada, a ponta é sempre elevada da superfície de trabalho.
Manufacturer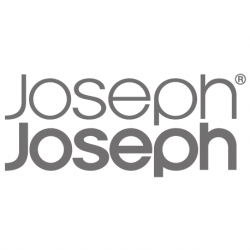 Twin brothers Richard and Antony Joseph founded Joseph Joseph a decade ago in 2003.Specialising in contemporary kitchenware, Joseph Joseph is now internationally recognised for producing some of the most stylish and technically innovative products available, and has become one of the fastest growing companies in the worldwide homewares market. Their unique ability to match form and function has earned them global recognition for their multi-award-winning designs.