More info
The ANIMO collection, made with bamboo fibre REF: a highly-renewable natural resource. This 3-piece Sand
Play Set consists of a Manta shovel, a Turtle and a Whale Scoop. The Bucket is sold separately. The poetic
animal forms will endear parents and delight children.
Manufacturer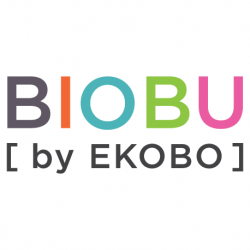 Made with bamboo fibre, BIOBU [by EKOBO] ]includes various ranges designed for daily indoor and outdoor use: GUSTO collection, FRESCO, ANIMO, BAÑO and most recently, PRONTO collection.