More info
You should always preheat the vacuum jug with hot water before filling it with the hot drink to prevent loss of heat. So after 6 hours, you will still have the hot drink in the jug.
The jug can be preheated with approximately 2.5 dl of boiling water which is then poured again. It can then be filled with warm water up to 2 cm from the top and closed.
The temperature is now about 94° C.
After 1 hour approx. 88° C
After 2 hours approx. 83° C
After 4 hours approx. 78° C
After 6 hours approx. 71° C
Enjoy all the benefits of the Stelton vacuum jug for many years.
Manufacturer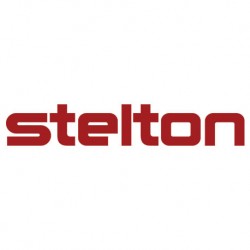 One of Denmark's best-know design brands, Stelton was created over fifty years ago when two friends Stellan and Carton merged their first names to start a trading company. The company quickly grew and has gone on to have a rich history of design and award winning products within the home accessory market. Many Stelton design objects have been awarded and quickly risen to an iconic status' world wide.