More info
The highly flexible Totem Compact recycling separation bin features a 60L bin includes 2x30-litre compartments and a removable food waste caddy with lid - so you can choose exactly how you want to separate your waste and recycling.

Unique vertical design maximises capacity in a compact space. Integrated odour control with replaceable activated carbon filters. Removable buckets with liner retaining holes and carrier bag hooks.
Manufacturer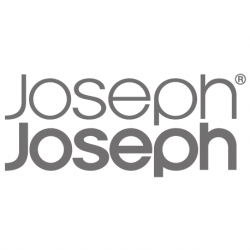 Twin brothers Richard and Antony Joseph founded Joseph Joseph a decade ago in 2003.Specialising in contemporary kitchenware, Joseph Joseph is now internationally recognised for producing some of the most stylish and technically innovative products available, and has become one of the fastest growing companies in the worldwide homewares market. Their unique ability to match form and function has earned them global recognition for their multi-award-winning designs.