More info
Ergonomic: the heat-resistant handle (up to 250°C) is designed to be easy to grip, even when using gloves to lift the lid.

Quick cleaning: the enameled interior makes cleaning simple.

Easy as in a dream: thanks to the large handles, it is easy to move from the stove to the oven and to the table, even when wearing gloves.

A real fundamental element: suitable for the oven, the stove, the induction hob and under the grill.
Manufacturer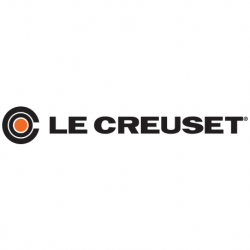 In 1924, two Belgian industrialists met at the Brussels Fair - one enamelling specialist, the other, a foundry specialist. Together, they 'discovered the formula' for enamelling cast iron and brought colour to the kitchen. Passed down through the generations. Le Creuset products only get better with age.