More info
- Self-draining design - Handy storage hooks - Lift-off shelf for easy cleaning - Easy tool-free installation using super-grip sucker - Holds up to 3,5kg (7lbs, 11oz)

For maximum suction, remove, wipe and reapply suckers every 3 months.
Manufacturer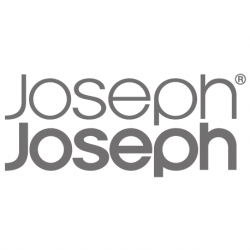 Twin brothers Richard and Antony Joseph founded Joseph Joseph a decade ago in 2003.Specialising in contemporary kitchenware, Joseph Joseph is now internationally recognised for producing some of the most stylish and technically innovative products available, and has become one of the fastest growing companies in the worldwide homewares market. Their unique ability to match form and function has earned them global recognition for their multi-award-winning designs.