More info
It is recommended to place it in the darkest areas and clean the filters and drawer frequently.
The basic model is complete with all functions, ideal for the home environment or business activities.
Manufacturer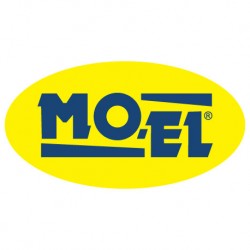 A Mo-el é uma marca italiana especializada no fabrico de insetívoros ecológicos e inseticidas para controlo de pragas. Elimine mosquitos e outros insetos voadores da sua casa de maneira higiénica. Ideal para todo o tipo de lugares, doméstico e profissional.