More info
Non-slip rubber base protects the surface on which the doorstop is placed.
For indoor or outdoor use.
Manufacturer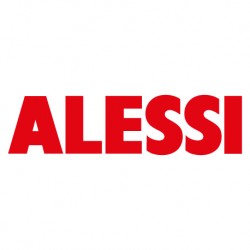 Alessi is the brand of kitchenware that has created some of the most outstanding objects of our daily day. Founded in 1921, Alessi has always stood out for the high quality of its products and the modern minimalism that adds a contemporary touch to any space. Alessi has remained at the forefront of design and innovation, and continues to work with the most important designers of today, and is currently considered the Italian Design Factories.