More info
The patented Thermolon anti-adherent technology withstands temperatures up to 450°C, providing greater durability to the interior surface.
Magneto induction technology allows you to distribute heat and energy in a uniform and efficient way to make it easier to regulate heat and prevent food from being griped or burned.
Manufacturer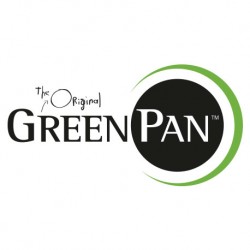 The belgian brand Green Pan is, the market leader in ceramic coated cookware. It is a pioneer in the launch of green and healthy household products, without PTFE or PFOA. A company that bets on high quality materials, innovative technology and a serious commitment to the environment.