More info
Instructions:
1 - Place the vegetable on a flat and firm surface. Make sure the vegetable fits between the legs of the Hasselback Cutter.
2 - Before cutting, push the bottom of the Hasselback Cutter towards your hand. Cut the vegetable with the two blades until the Hasselback Cutter touches the surface.
3 - Press the button to finish cutting the vegetable with the three blades in the center.
4 - To remove the blades, press the lower part back to your hand and remove them.
Manufacturer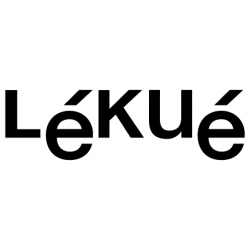 Lékué history began in the 1970s, when it produced silicone for other brands products, being the 2005 the year of change. With the entrance of new capital and a new management team, the company strongly marked identity, revolutionizing the world of cooking to create practical, functional products but also recognizable and fun, distancing itself completely from the competition. Feeling good is a consequence of a healthy and balanced diet.