More info
- The infuser is made up of two jugs and a filter that work like an hourglass. Discover your daily tea ritual that will help you slow down time and find your moment of pause, happiness and wellness at home.
- The borosilicate glass cups are stackable with each other. Its shape fits perfectly in the hands to be able to feel the warmth of the tea. They are ideally shaped to be placed on top of the jar, thus saving space when stored.
- The jar is an hermetic and opaque container with a capacity of up to 150 gr to better protect the tea from light and external elements. In case of having more than one, its shape allows them to be stacked with each other.
Manufacturer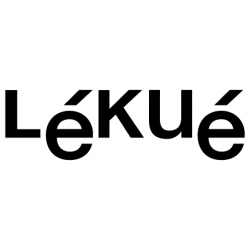 Lékué history began in the 1970s, when it produced silicone for other brands products, being the 2005 the year of change. With the entrance of new capital and a new management team, the company strongly marked identity, revolutionizing the world of cooking to create practical, functional products but also recognizable and fun, distancing itself completely from the competition. Feeling good is a consequence of a healthy and balanced diet.