More info
The infuser is made up of two transparent borosilicate glass jars so that the content can be seen. Inside there are two markings that mark the amount of water to fill, depending on whether you want one or two servings. The jars are suitable for microwave use.

The removable filter is comprised of a valve that allows filtering and a dripper that recreates a rainfall effect while the infusion or tea is being filtered.

With a platinum silicone band for heat protection during the preparation of your drinks.

500 ml capacity that makes it ideal for preparing one or two cups.
Manufacturer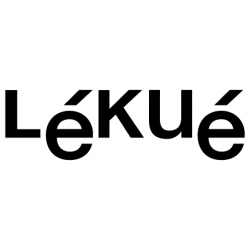 Lékué history began in the 1970s, when it produced silicone for other brands products, being the 2005 the year of change. With the entrance of new capital and a new management team, the company strongly marked identity, revolutionizing the world of cooking to create practical, functional products but also recognizable and fun, distancing itself completely from the competition. Feeling good is a consequence of a healthy and balanced diet.