More info
GoAvocado™ is a 3-in-1 avocado preparation tool, which opens, de-stones, scoops and slices all in one. It features a fold-out plastic blade, a stainless-steel pitter, a curved slicing head and an ergonomic, soft grip handle.
Poach-Pro™ is a unique design that enables you to cook professional-style poached eggs in water, without the mess. The two-piece design effectively creates a cling-film/plastic-wrap pouch, which neatly holds the raw egg as it cooks, ensuring an even shape and a mess-free pan.

Manufacturer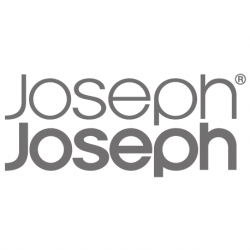 Twin brothers Richard and Antony Joseph founded Joseph Joseph a decade ago in 2003.Specialising in contemporary kitchenware, Joseph Joseph is now internationally recognised for producing some of the most stylish and technically innovative products available, and has become one of the fastest growing companies in the worldwide homewares market. Their unique ability to match form and function has earned them global recognition for their multi-award-winning designs.