Thanks to food preservation methods, people can maintain a healthy and varied diet throughout the year, preserve food and goods for longer, and diversify even more. In&Out Cooking has selected some products and conservation tips to keep your food as fresh as possible.
Kit of 3 Reusable Silicone Bags
A sustainable alternative to disposable plastic packaging. Suitable for defrosting food in the microwave, reserving it in the fridge or even in cabinets.
These bags can be stored in two positions: vertical or horizontal. They contain a mark indicating how much to fill and a space to write down the product, expiration date, etc.
Linseed, oats, rice, corn and flours... the ideal is to store them in a cool and dry place. The bag becomes a great food keeper, because it removes almost all the oxygen, thus preventing food respiratory process and its consequent deterioration.
Suitable for meat, fish, pulses, dried fruit, spices, etc.
Suitable for microwave, but be careful to always remove the clamp before placing the bag in the microwave.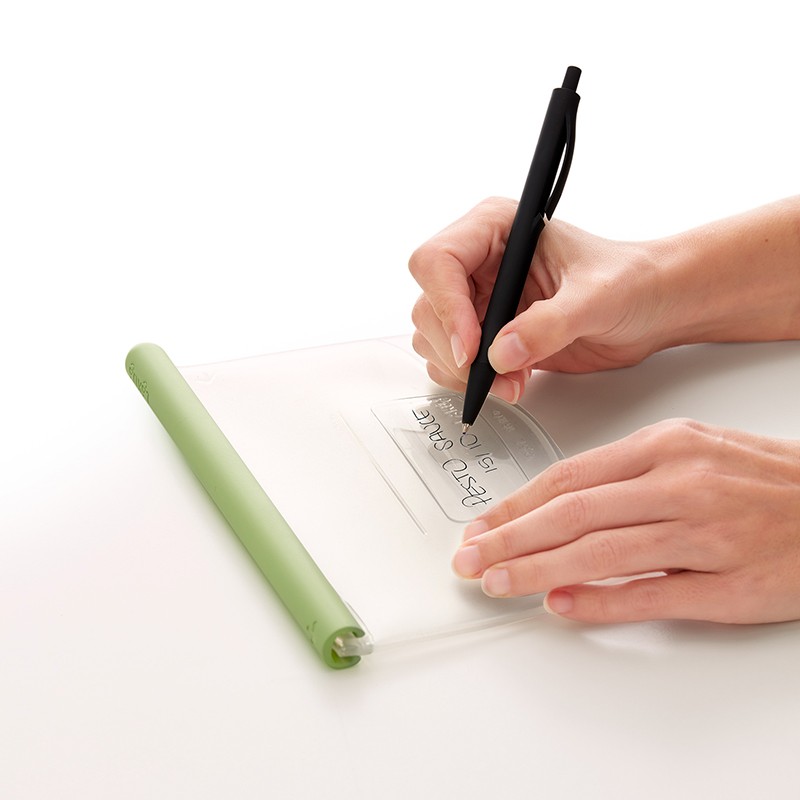 The extendable lids adapt to containers up to 15cm, making a vacuum and allowing the food to remain fresh for longer, preserving flavor, color and texture better. They are perfect for everything from glass containers to fruit and vegetables.
These silicone caps are long-lasting and won't lose their shape. You can press the middle of the container and extract the air before closing, delaying food oxidation. They are hygienic, reusable and eco-friendly!
Extend food freshness!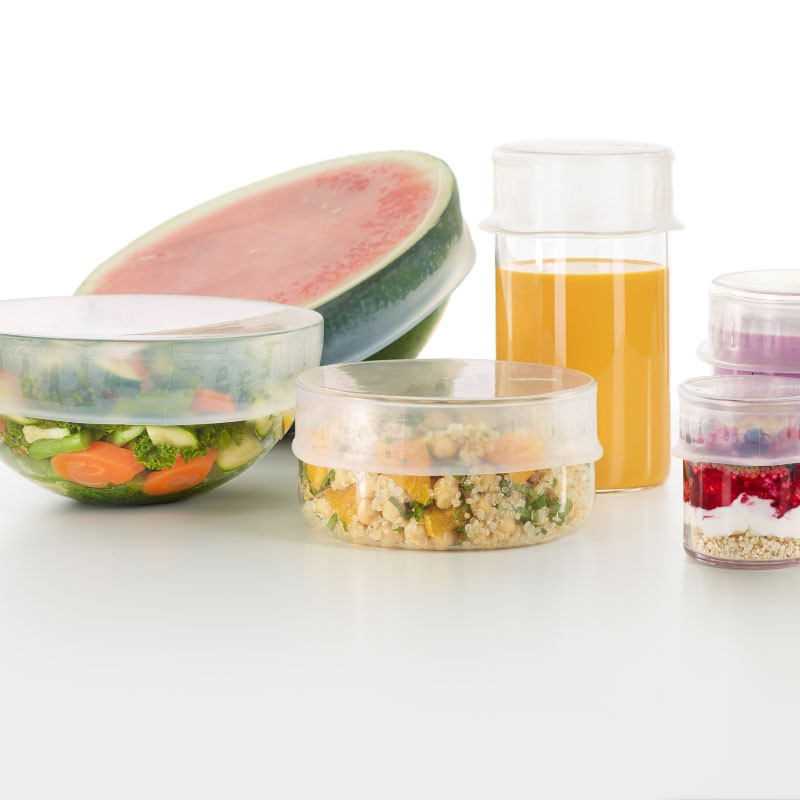 These products are quite practical to maintain kitchen organisation and prevent the ingredients from spoiling quickly. The jars have a beautiful conical shape and are ideal for storing coffee, tea, sugar, nuts, cereals or other foods you use daily.
The tight-seal lid ensures that coffee and tea remain fresh, allowing you to enjoy the delicious aroma of the contents every time you remove the lid.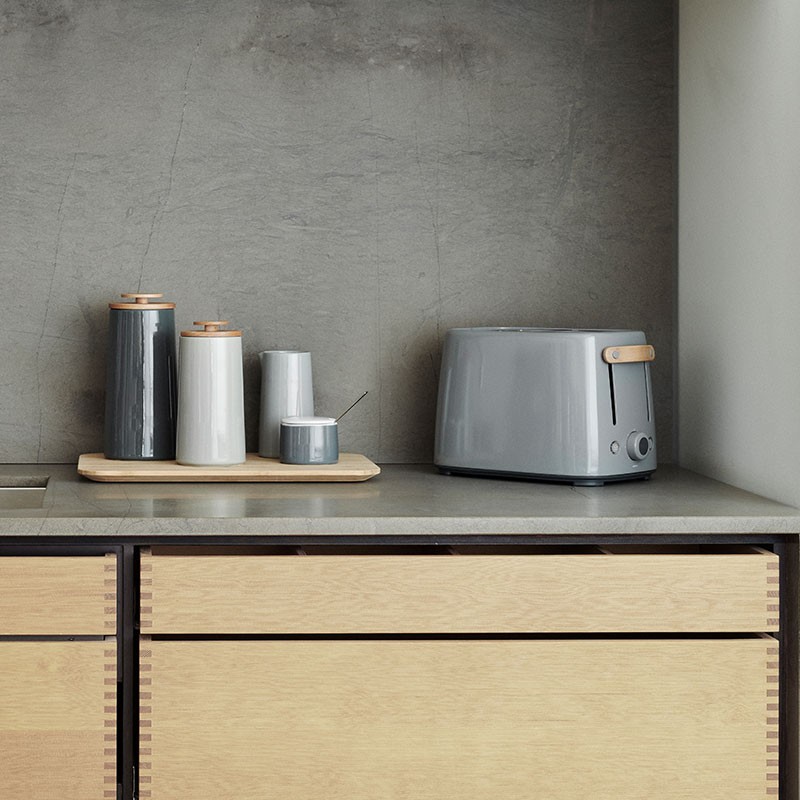 The use of glass jars to store food is a great alternative to organize your pantry.
Made of glass, the 'Circus' series spice jar with hermetic lid locks in all the freshness, aroma and flavour of the spices inside. The lid is decorated with the traditional red and white stripes of fairground ride awnings.
The result is beautiful and very practical. You can always have your spices or nuts at hand.
The advantage of glass is that it allows you to quickly identify the stored product.
Take the chance and start buying in bulk!
It's more ecological (reduces plastic packaging, thus reducing the environmental footprint), avoids food waste (when buying in bulk, we ensure that we only buy what we need) and it's cheaper (we only pay what we consume).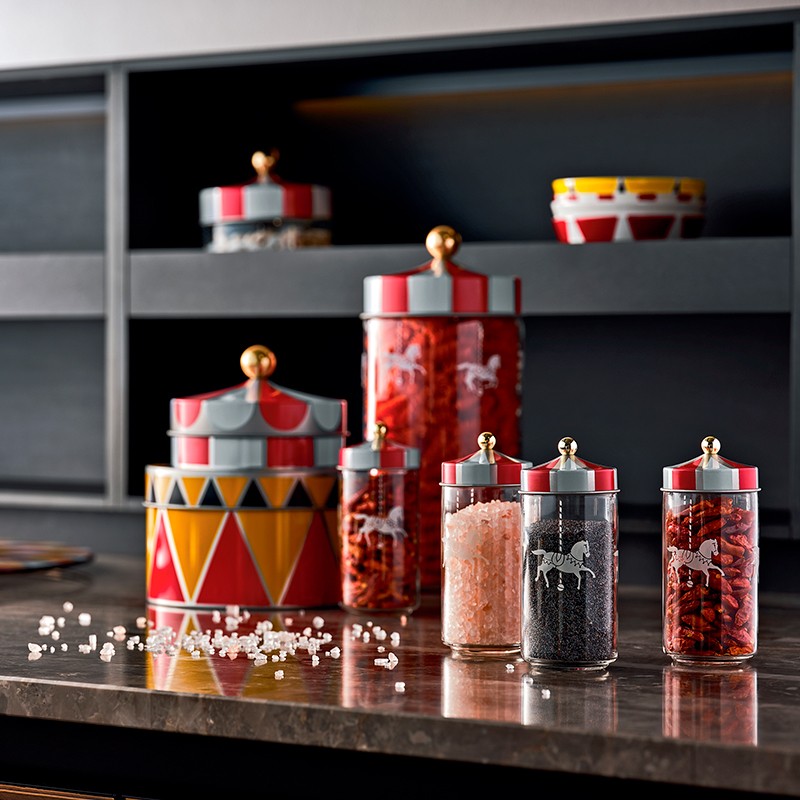 Store the bottles in the pantry in a dry place, without direct sunlight and away from heat sources.
We hope these tips have been helpful and from now on, you start giving your food a new life without waste!