The main motto of a kitchen is to distribute the triangle of work with the stove, sink and fridge areas so that everything is handy but at the same time organized and practical. Consequently, it makes your meals easier to prepare. We want to give you 5 tips to organize your food and kitchen utensils in the best way possible.
1. Our first tip is Asa Selection's Chalk Decal Bottles, made of porcelain and with a plastic lid. These bottles are excellent to keep fresh flour, sugar and other ingredients stored for an extended period. Thanks to its surface, the bottle is labelled with a chalk pen - practical and beautiful at the same time!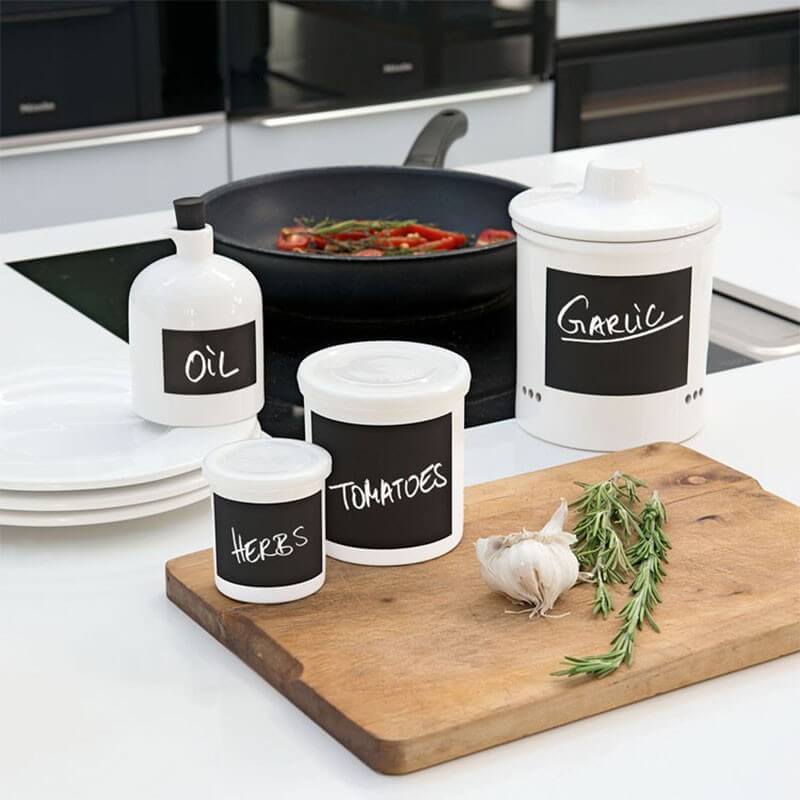 2. Our second suggestion also works to store food and ingredients, in this case, prioritizing dry food and spices. Joseph's Airtight Holder Containers allow you to store neatly on the countertop and access each airtight container easily, regardless of its position. The stand has a structure that holds each one individually and includes non-slip feet at the base. Perfect to store pasta, grains, cereals, bakery ingredients and much more.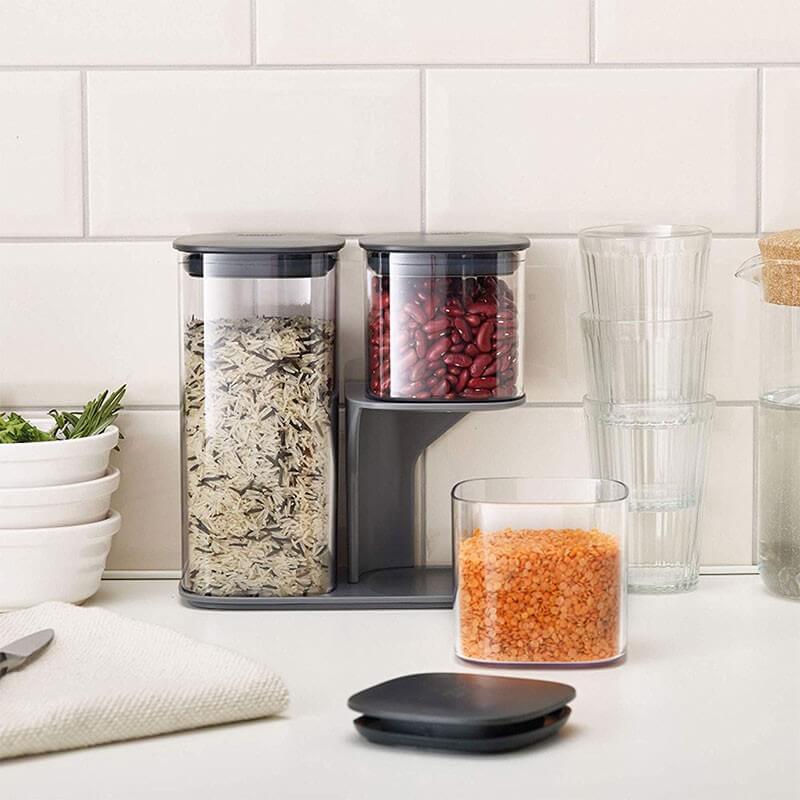 3. After properly stored your food, it is unclear where to put those utensils that we need to have at hand at all times, or the food we carry around when cooking. For this, and for what is more convenient for you, through your kitchen and your usual practice, our third suggestion are Storage Boxes - Save It Madeira by Rig-tig.
Practical, stylish and available in different sizes, they will come in handy to have a tidier bench or closet.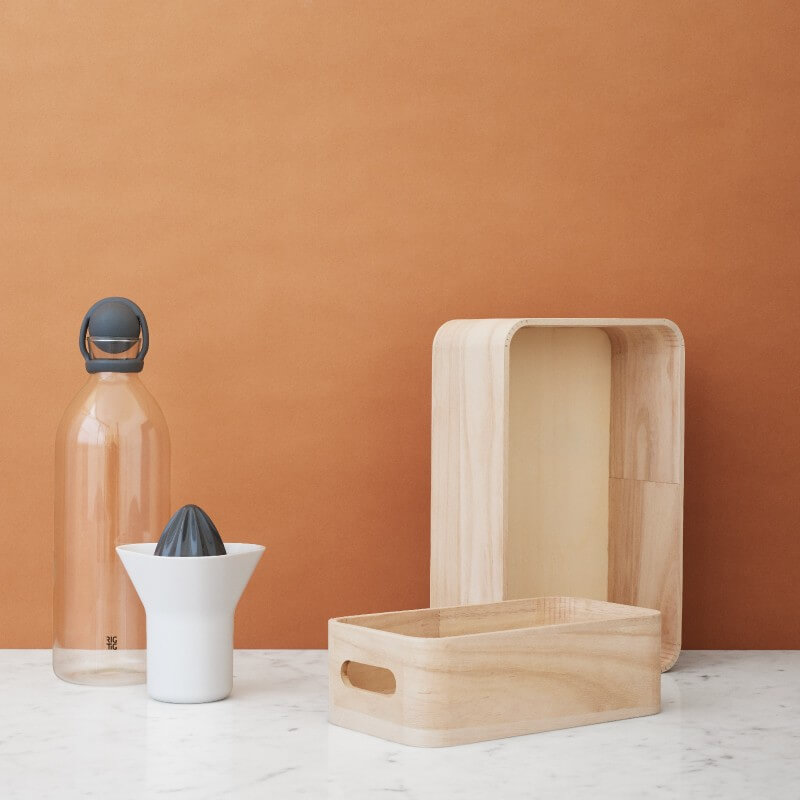 4. Now that we've given you some tips on how to keep the countertop organized and efficient, why not move on to the sink? The sink is one of the most crucial spaces in every home's kitchen and one that we always want clean and tidy. To help you with your chores, we suggest the Sink Organizer, from Joseph Joseph. A smart accessory to organize your sponge, brush, mop and detergent right next to your sink with separate compartments.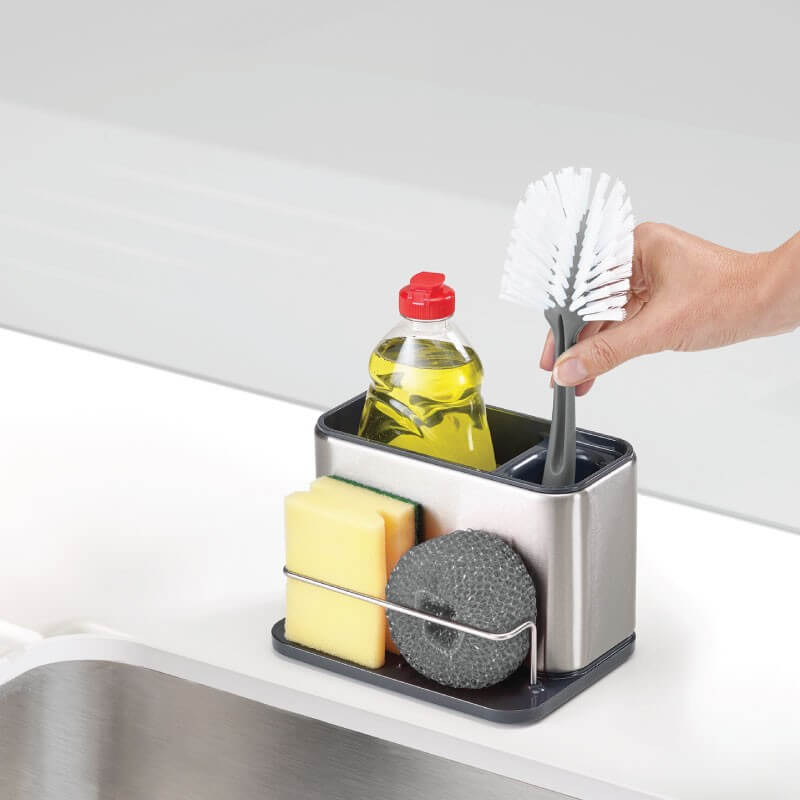 5. Last but not least, indoor storage, and drawers, of course. The choice of drawers should take into account the storage functionality of kitchen utensils. Indoor accessories help to optimize organization since they divide space and allow unique storage. The more things you can store inside the drawers, the more practical and tidy your kitchen will be, and you'll still have everything quite ready to use.
Introducing the Spice Organizer - Gray DrawerStore by Joseph Joseph, to put next to your Cutlery Organizer, for example.