Our immune system needs a healthy dose of vitamins and minerals to keep your energy active. Our suggestions are filled with essential nutrients to your life, which will give that boost to your immune system so that it becomes more powerful and healthier.
Apple and spinach smoothie
Ingredients:
1 chopped green apple
50g fresh spinach
Handful of parsley
Half a tablespoonful of honey
200ml of almond milk
All you need to do is put everything together in the blender, and it's ready to serve!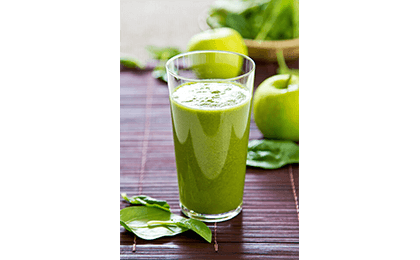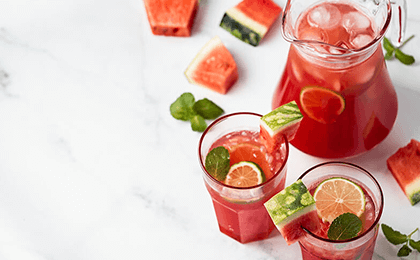 Fresh watermelon, mint and lime juice
Ingredients:
Half watermelon in cubes
15-20 ice cubes
Half a teaspoon of sugar
1 pinch of salt
Juice of 2 limes
1 slice of watermelon and mint leaves for decoration
Put the watermelon with the ice in the blender or food processor. Mix it well. Then, add sugar, salt and lemon juice. Blend it again until it' s completely homogenous.
Pour your delicious watermelon drink into your favourite glass. Add a slice of watermelon and some mint leaves.
Apple, carrot and orange juice
Ingredients:
2 large carrots
1 apple cut into quarters
1 Orange peeled and cut
Put the ingredients in the blender. Drink it or place the mixture in a closed glass container and reserve it in the fridge for later drinking.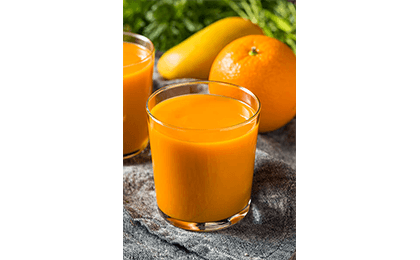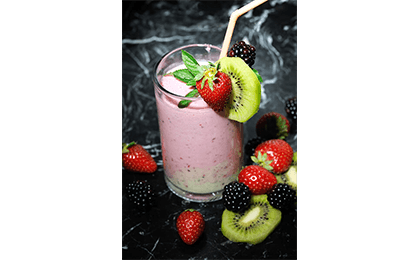 Strawberry and Kiwi Smoothie
Ingredients:
2 branches of mint
2 kiwis
6 whole frozen strawberries
5 tablespoons of Greek Yogurt with Strawberry
Juice of 1 orange
Put everything in the blender, and it's ready to serve! Full of vitamins and nutrients!
Immunity booster tea
Ingredients:
1 cup of boiling water
1 tablespoon of lemon juice
1 tablespoon of honey
1 teaspoon of apple vinegar
In a cup, put lemon juice and honey, add the boiled water and the vinegar and stir well.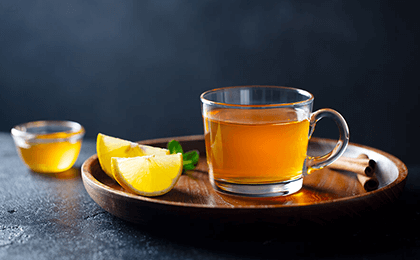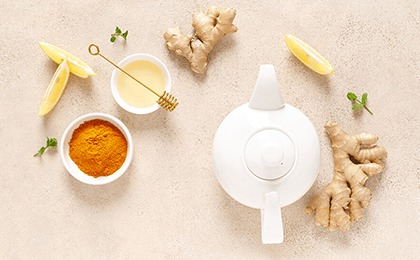 Ginger tea
Ingredients:
Ginger
Water
Honey
Lemon
Cinnamon (optional)
Peel the ginger, cut it and add the boiling water. Strain the tea and throw away the ginger pieces. Serve with honey, lemon and cinnamon.
Boost your immunity with our suggestions!
Let yourself be inspired!