More info
Because there is always a number or a date to celebrate: birthdays, anniversaries, goals scored by children in a match... The birthday cake moulds in the shape of a number are an original way to celebrate and surprise with style. Bake the number mould with your favourite cake batter, remove it from the mould and decorate. The numbers are backwards! Intended to be turned over after being taken out of the mould. In this way, the visible side will be completely smooth, to be presented as is or decorated.
All of the moulds are made of platinum silicone, a non-stick material that makes it easy to remove the mould. Moulds are suitable for use in the oven, microwave and freezer. They can be put directly into the dishwasher and they come out like new. Reinvent your birthday traditions!
Manufacturer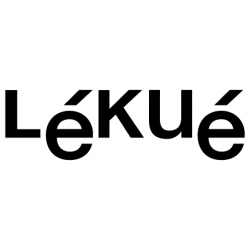 Lékué history began in the 1970s, when it produced silicone for other brands products, being the 2005 the year of change. With the entrance of new capital and a new management team, the company strongly marked identity, revolutionizing the world of cooking to create practical, functional products but also recognizable and fun, distancing itself completely from the competition. Feeling good is a consequence of a healthy and balanced diet.