More info
The freedom this option gives you is immense. You can mix the basic ingredients but the final customisation will yours, as you can add different cereals, put pieces of fruit inside and nuts on the outside, seeds, chocolate, etc. In the end, you will have control of what you eat, knowing what it is made of and enjoying it. If you have an allergy or intolerance, with gluten possibly being the most common case, you will have the utmost confidence that the bread you are going to eat is suitable for coeliacs and you will enjoy it in a different way, focusing only on savouring each slice of bread that goes into your mouth. Without a doubt, you will make the most of it, even more so if you are one of those people who can REF:t resist tasting bread even when it is hot out of the oven.
One of the most fabulous secrets when it comes to making bread is that of the fermentation of the dough. Once the ingredients are mixed and the dough is formed, it is usually left to stand for about 20 minutes, covered by a cloth. During that time, it ferments and almost doubles in volumen.
Manufacturer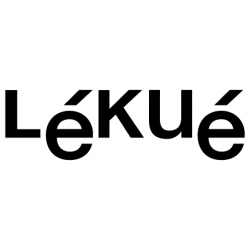 Lékué history began in the 1970s, when it produced silicone for other brands products, being the 2005 the year of change. With the entrance of new capital and a new management team, the company strongly marked identity, revolutionizing the world of cooking to create practical, functional products but also recognizable and fun, distancing itself completely from the competition. Feeling good is a consequence of a healthy and balanced diet.