More info
El Sensor de Filtro Smart Tech detecta cuando el filtro está obstruido y necesita ser limpiado. El Sensor de Suelos Inteligente aumenta la succión en alfombras de pelo largo y cambia al modo Eco en tareas más ligeras, extendiendo así la autonomía de la batería.
El Sensor de Batería Smart Tech muestra la carga de la batería, por lo que no te quedarás por sorpresa sin carga durante la limpieza. El ligero y extraíble aspirador de mano con accesorio de cepillo suave es ideal para la limpieza en cualquier superficie, capaz de aspirar desde polvo y pelo de mascota, hasta cereales y migas.
Manufacturer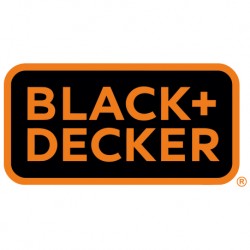 Since 1910, Black & Decker has been at the forefront of innovation. The products provide the inspiration for each person to transform the place where they live in a true HOME!
Vacuum cleaners, trimmers, hedge trimmers... you will find everything you need to carry out your projects.