More info
The transparent and easy-to-empty tank allows dirt to be removed in one movement, keeping your hands free of dust. Its external 36V battery can also be used for other electric tools of the brand, be it Cleaning, Garden or Electric Tool.
Manufacturer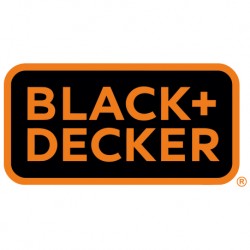 Since 1910, Black & Decker has been at the forefront of innovation. The products provide the inspiration for each person to transform the place where they live in a true HOME!
Vacuum cleaners, trimmers, hedge trimmers... you will find everything you need to carry out your projects.